Home / Conference / 2022 IAI Conference 5k Fun Run
2022 IAI Conference 5k Fun Run/Walk
Join us for the first ever IAI Conference 5k Fun Run/Walk. The entry fee will be $30 and the proceeds will go to the local divisions to help support conference participation.
Timed Run to begin at 6:30 am, 5k out and back with a water stop at the mid-way turn around point. One (1) hour allotted for participants to do a Fun Run/Walk .
Top 3 Male/3 Female times awarded.
Top overall finisher wins a Free Registration to the 2023 IAI conference ($400 value) in National Harbor, MD.
Review event Rules and Regulations
View Route
Map
Starting Monday, Aug. 1st, at 4:00 pm, you will then need to go to the IAI booth in the exhibit hall at the conference to show your receipt, identification, sign the wavers, and pick up your participant race number. The deadline to register, sign waivers, and pick-up numbers will be Wednesday, Aug 3rd, at 12:00 pm. No refunds.
You will then take your number to the Foster + Freeman booth to pickup your t-shirt.
We cannot guarantee that we will have your correct size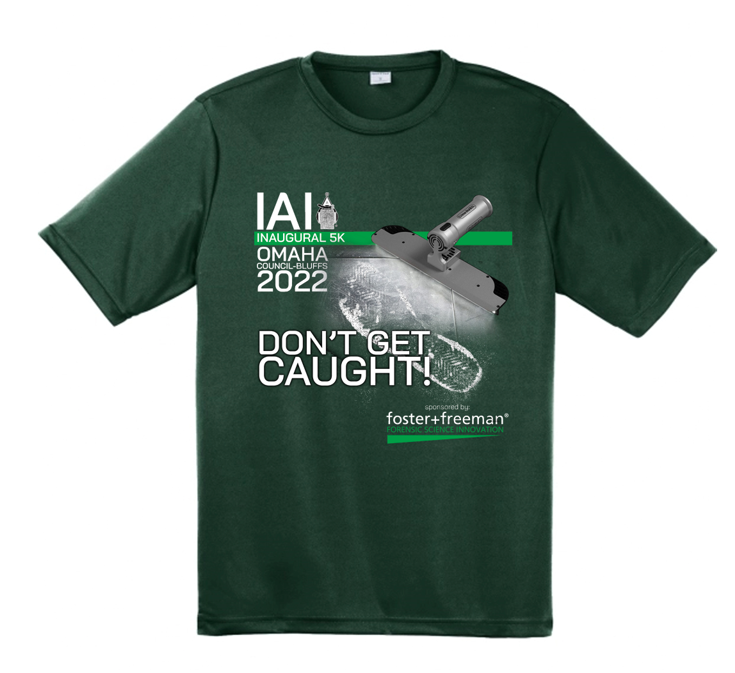 Register Now
5k Fun Run
or make a
Support the Divisions
Donation
Although very appreciated, donations do not entitle you to participate in the fun run, but we do encourage you to stand at the sidelines to cheer and show your support!!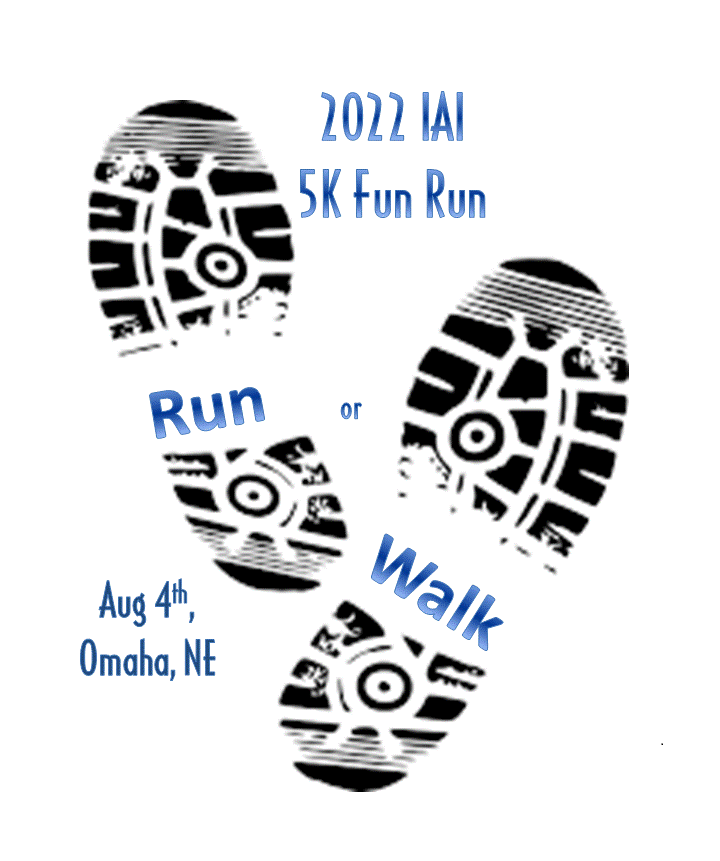 Sponsored by: